This class is a mixed age group and caters for puppies (that cannot attend the puppy course), rescue dogs, or adult dogs with no previous training, and is good for dogs that need to learn to focus on their owner when there are other dogs around.
Puppies
If you are unable to attend our Puppy Course, or if your puppy was unable to attend puppy training and socialisation classes when he was younger, then the Beginners Class is a good way to give your puppy some training and socialisation in a controlled environment.
Rescue Dogs
Often the history of a rescue dog is not known.  It is therefore a good idea to ensure he gets some basic training and socialisation to give him the best start in his new home.
Note:  Please call to discuss if your new rescue has specific issues (such as aggression or nervousness), as a classroom envioronment may not be the ideal training place for these dogs in the first instance.  In these cases, an assessment may be required and possibly some private 1-2-1 training prior to embarking on group training sessions.
Adult Dogs
This course is ideal for any adult dog that has not been to training classes before.  Some dogs might have been perfectly behaved as puppies, but have some minor training issues that need attention.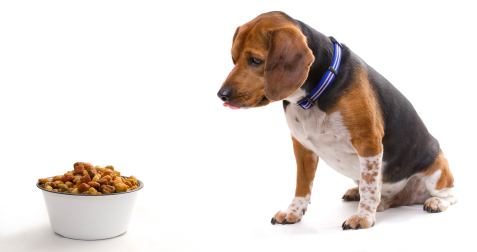 What will my dog learn?
Over the 6 weeks, you will learn how to teach your dog to:
Be attentive to his/her name
Come when called (recall)
Present
Lead walking in a controlled manner
Sit
Down
Stay
Leave (food and toy)
Have food manners (don't snatch)
Accept handling (useful for trips to the vet)
Grooming
Play with you nicely
Door manners
Each dog on the course will receive 1-2-1 help and advice from our trainers during the classes.  This will enable us to help you with any specific training issues.
What will I need to Bring?
Comfortable clothes and soft-soled shoes
Tasty smelly treats – small pea-sized cubes of cheese, chicken, sausage are easy to swallow and will keep your dog's attention better than dry dog biscuits – no matter how much he/she likes them at home!
A favourite toy
Poo bags
Lead and collar (no choke chains or prong collars allowed).
Vaccination certificate (first night only)
and finally…. your Dog!!!
Inside and Outside the Hall
Please ensure you have given your dog the opportunity to relieve him/herself BEFORE entering classes to avoid accidents.  If an accident does happen, then please ensure you clear it up properly.  We need to leave the hall in a clean state ready for the next people who use it.
If your dog defacates outside the grounds of the hall, please ensure you pick it up and take it home with you.
Practice at Home
Although exercises and information will be given in class, you will need to ensure you practice the exercises at home during the week.  The more you practice the exercises, the quicker your dog will learn.  Remember to have a well trained dog, YOU must put in the effort.
Behavioural Advice
Most problems should be able to be resolved during class.  Cheryl Harwood is a qualified animal behaviourist, and will be able to help and advise on problems.  If necessary one-to-one appointments can be arranged to advise on specific issues.