What Age Should I Start Training My Puppy?
A puppy is never too young to start training. The earlier you can start the better it is to help the puppy learn and understand it's boundaries within the household, and to ensure it learns about its environment in a controlled and positive way. This will help to avoid training and behaviour problems as the puppy gets older.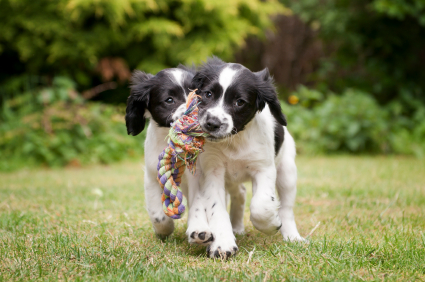 Where Can I Train My Puppy?
The importance of socialising your puppy at an early age cannot be underestimated.
Some Veterinary Practices run Puppy Parties and provide health advice along with the chance to socialise your puppy with others of a similar age.
Dogs Behaving Badly runs Puppy Training and Socialisation Classes every 6 weeks in Horsham, West Sussex.
I strongly recommend you also enrol your puppy in a reputable Puppy Class. If you are unlucky enough not to get a place on a Dogs Behaving Badly course, please make sure the trainer or training club you do choose uses positive and reward based methods.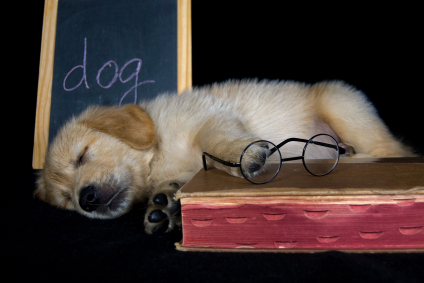 How Can A 1-2-1 Session Help?
Puppies are not generally allowed out until after their 2nd vaccination (normally around 12 weeks), and as a result they are losing valuable learning time.
In addition, Puppy Classes can be quite popular, and so sometimes there are waiting lists for places. This is not ideal as puppies should start training as soon as possible.
I can provide one-to-one advice on owning and training your puppy. This will give you a head start for when you start your Puppy Classes.
I can also help with any individual problems where there is not enough time during Puppy Class to resolve them.