Mental Stimulation for you and your dog
During the current COVID-19 crisis, I will be offering on-line training. If you are struggling to cope with behaviour problems, are finding your dog is developing unwanted habits, or you had been thinking of booking a training course before all this happened, then on-line is the answer.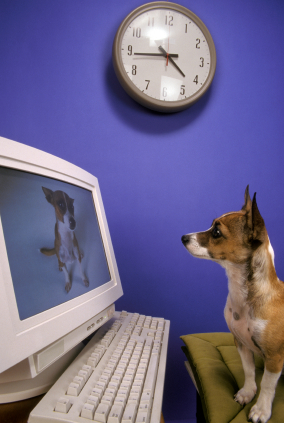 121 Training Sessions
1 Hour – £20 / 30 Min – £12
121 Behaviour
1st Session – £60 / Follow-ups (1 hour) – £20
Training Course
I am planning on combining our Puppy/Beginners course content with our Progression course. This would provide about 10 weeks of on-line training, with the exercises being drip-fed to you over that period of time. The course will be suitable for beginner dogs of all ages (puppy, adolescent, adult, rescue). There will be a private Facebook group, where I will post videos of each exercise, along with explanations. All members will be able to post their own videos of their training, and communicate with/help one another, while having a bit of social distanced fun and making some new friends. The course will be £50. I will run this course when I have enough interest.
If you would like to book a 121 session, or put your name down for the course, then please email me (preferred) at cheryl@dogs-behaving-badly.co.uk.
Social Share